A program for potty-trained to five-year-old kids. Each day, the children will have free-play with peers, while moving around the school grounds; Fortville, Dirt Slides, the Garden, the Forest, and our School Yard. Our days are child-led, however, songs, stories, craft opportunities, and Nature Notes are all experiences the children are offered by our team of educators. At Sprouts, children are encouraged to use their imagination, engage with the natural world, and experience life outside.
HOW SPROUTS GROW
Sprouts children participate in activities every day that develop their physical control, fine and gross motor skills, interpersonal skills, self-concept, imagination, and community awareness. The program is designed to mix in a variety of target skills through a wide range of activities that appeal to different learning styles. By constantly providing a menu of options for engaging our Sprouts, everyone finds something that they excel at and something at which they can strive to do better. The educators note these areas and create plans to build upon successes and turn struggles into areas of potential growth.
Gross Motor Skills: Running games, hiking, brain dancing, digging, fort building
Fine Motor Skills: Drawing, tracing, measuring, planting, cooking
Social-Emotional Awareness: Group/partner activities, animal care, practicing listening, kindness and respect, sharing
Literacy and Language: Stories, imaginative play, rhyming, singing
Reasoning and Science: Experiment, exploration, solving mysteries, gardening, species ID, reflection
Creative Thinking: Nature art, drama, free-play, imagination stations.
The Sprouts program runs for the full academic year.  A yearly commitment is needed to enroll for this program.  We have rolling enrollment until we are full.  We maintain a 1 staff to every 6 students, and we are full at 18 students.  
DETAILS
Hours: Monday – Friday 8:30am-12:30pm
Cost:
M-F = $6,300.00 a year or $700.00 a month
MWF = $3,780.00 a year or $420.00 a month
T Th = $2,520.00 a year or $280.00 a month
Ages: Potty trained – 6 years old
Snack:  Families provide a morning snack for their Sprout.
Lunch:  Families pack and send Sprouts with lunch from home.
SCHEDULE
8:30-9:00 Welcome to Sprouts! Sign-in, greet friends, free-play
9:00-10:00 Free-play time in Nature
10:00-10:30 Snack Time, Hand Wash, Bathroom Break
10:30-11:30 Free-play in Nature
11:30-11:45 Nature Notes
11:45-12:20 Lunch
12:20-12:30 See you later! Free play, sign out, saying goodbye until next time to friends
FREE-PLAY IN NATURE
There are four main spaces that we allow the students to decide where they want to free-play.  Those locations are:
-The School Yard
-Fortville
-Dirt Slides
-Hiking in our Forest
Students also have the ability to engage with Rainbow Ridge Gardens spaces that are in the School Yard and Fortville.  This engagement has more direction from staff and is less free-play.
SPROUTS PHILOSOPHY
At Asheville Farmstead, we believe that teachers come in many forms. We value the social experience where children learn from spending time with each other in safe and engaging places. We acknowledge that we as teachers can learn from the children in our care, and their parents and guardians. Often times this is how we can understand the bigger picture regarding a child's strengths, fears, or behaviors. And as a nature-based school, we emphasize the role that the Earth has to play in teaching us all about life, science, history, respect, humility, and awe. By creating an intentional community of children in a beautiful forest setting, we aim to make learning simple, useful, and joyful.
As educators, we have been influenced by a variety of educational philosophies from Montessori and Waldorf to Project-Based-Learning and the Cedarsong Way. We strive to pull aspects from as many proven techniques as we can and are a Cedarsong Way Accredited School. The Cedarsong Way is a specific method of teaching forest schools that is distinguished by:
use of an outdoor classroom
unstructured flow learning
child-inspired emergent curriculum (Nature Notes)
inquiry-based teaching style
Cedarsong Way Accredited School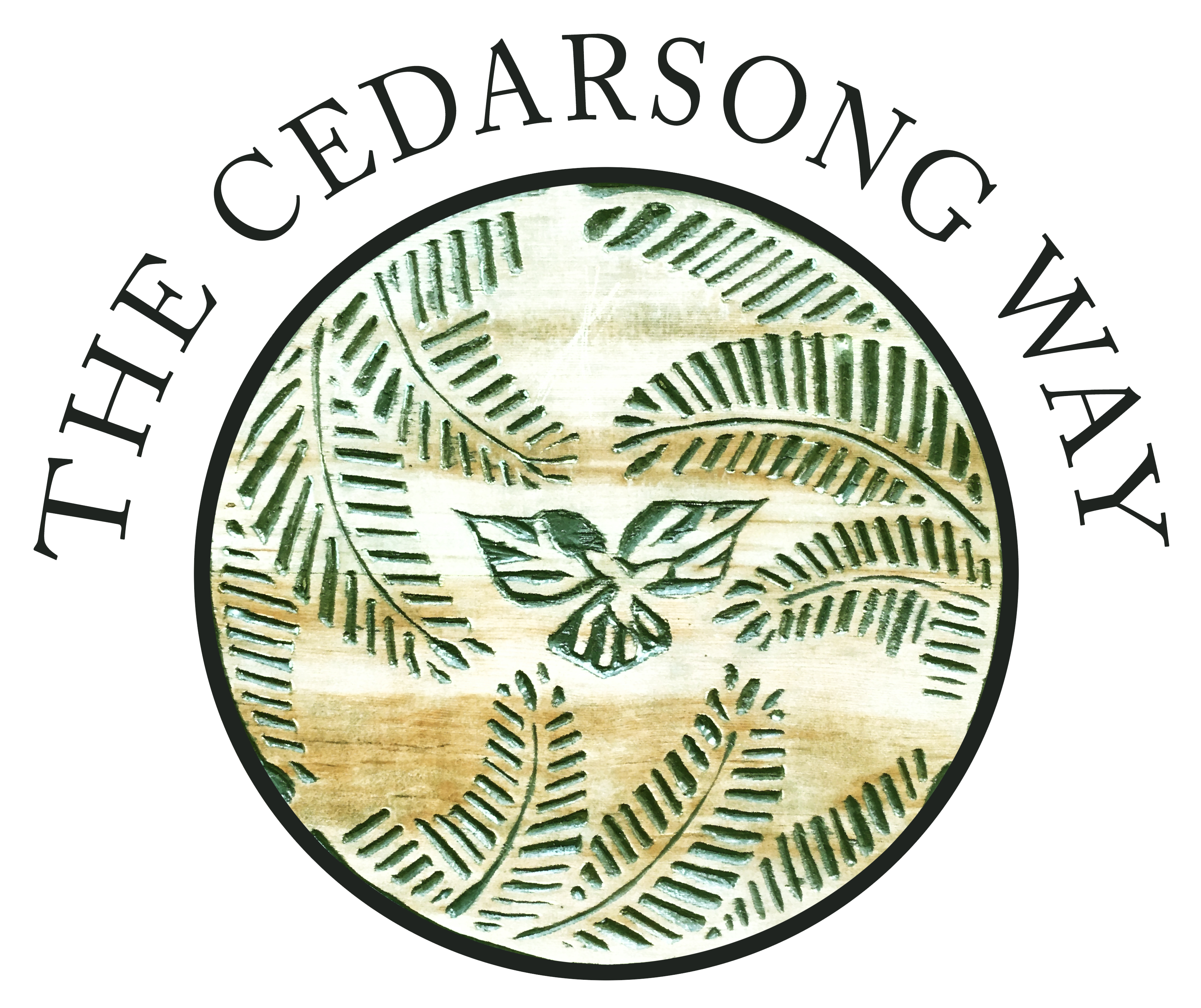 Asheville Farmstead School is proud to be one of four internationally accredited Cedarsong® Way Schools.
The Cedarsong Way is a compassion-based nature pedagogy that promotes kindness, respect, emotional intelligence, mindfulness, social connection, teamwork, cooperation and self-empowerment.  "The Cedarsong Way stimulate children's inherent love for and feelings of stewardship towards nature; it provides children with an understanding of the self-soothing aspect of nature; and, through the unstructured flow learning, it encourages children's natural love of science resulting in a deeper understanding and superior retention of natural science principles".